Bryce Buffaloe
Board Co-Chair
Originally from Connecticut, Bryce graduated from Temple University in Philadelphia, Pennsylvania and worked at the Department of Justice before moving on to Accenture.  There he served as the Managing Director for a larger Non-profit organization.  He is now a Product Manager at Google, during which he attended a number of JWOC fund raisers leading to his increased activity with JWOC and joining the Board of Directors in 2022, and becoming a Co-Chair of the Board for JWOC in 2023.
Sarah Johnson
Board Co-Chair
Sarah was adopted from the Republic of South Korea at an early age and grew up in Seattle, Washington with five siblings. After graduating with a BS in Marketing, Sarah began her career in Corporate America. She has had an extensive career in Human Resources, Information Technology and Sales with several global Fortune 100 Companies. Over the last twenty-five years, Sarah has demonstrated competencies in managing complex stakeholder scenarios, systems and business acumen, strategic planning, operational excellence, and discipline. In her personal life, Sarah is happily married, and a mom to three adult children and two in-laws.
Sarah learned about JWOC through her good friend, Asim Khan. She is passionate about preparing the next generation of leaders by leveraging higher education to propel themselves and their community to a brighter future. Sarah is excited for the opportunity to apply her own education and experiences to further JWOC's vision.  Sarah became a Co-Chair to JWOC in 2023. 
Jed is a married father of three who learned about JWOC when he moved his family to Singapore in 2007 for a three year expatriate assignment. Jed has worked in the investment management industry for 25 years and is currently a Managing Director with Wellington Management Company LLP in Boston where he works with institutional investors throughout the United States.
Jed has a passion for education, having been a teacher early in his career. He is a former elected member of the Newburyport (MA) School Committee and is currently on the Board of Directors for the Newburyport Education Foundation. Jed and his family miss their time in Southeast Asia and he is thrilled to be able to be involved with JWOC and looks forward to being in the region again sometime soon. Jed lives in Newburyport, Massachusetts with his wife Lauren and is a graduate of Bucknell University and the London School of Economics.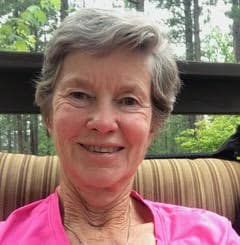 Philippa Nigg
Board Member
Philippa was raised in Southern Africa before moving to England to raise her children. She received her Masters degree in the USA and after working in a variety of careers became a teacher.
She has now retired and has visited over thirty countries in her extensive travels; she loves her visits to Southeast Asia, especially Cambodia. Now calling America home, Philippa brings a wealth of knowledge and experience to JWOC. Since joining the board Philippa has spent countless hours working to get the JWOC word out. A philanthropist through-and-through Philippa has played a huge role in helping JWOC meet its potential.
"I  was born and raised in Long Beach, California, USA.  In 1982, I moved to Utah and have lived there since.  I have 3 children, who have blessed me with 7 grandchildren.
I graduated from the University of Utah with a Bachelor's Degree in Anthropology, then a Master's Degree in Public Administration.  My career was in the field of substance abuse and mental health.  I retired in 2012. 
The introduction to JWOC came in 2008, when my husband Kermit & I made a trip to Cambodia to see Angkor Wat.  Imagine our surprise when we walked into the hotel in Siem Reap and were greeted by Brandon & Andrea Ross from Park City, Utah!  During our trip we were very impressed by their efforts to contribute to their local community. 
As many of you know, Kerm passed away December 2021.  So I am in a new chapter of my life.  One thing has never been in question, though, and that was continuing to support JWOC.  The invitation to join the Board seemed like an excellent place to start!"
Originally from Uttar Pradesh, India,

Ajai

has accrued nearly 30 of years experience in the semiconductor and computer industry. After earning his Bachelors of Technology from Allahabad University,

Ajai

 started his career in 1994 in the computer industry in Delhi. He eventually moved to California and continued his career in various roles where he eventually got the opportunity to manage larger projects and teams over time. He was with Intel Corporation for 22 years and is currently at Microsoft.
Outside of work, 

Ajai

 has been an active member in his local community, working with NGOs Food Not Bombs and Anaaporna to provide food for unhomed people in the Sacramento area every Sunday. In his new role at Microsoft, 

Ajai

 works to connect his colleagues with opportunities to help the team's local community in the Portland area through blood drives with the American Red Cross or volunteering with Path Home to serve unhomed people. 

Ajai

 is also a proud supporter of SEWA International, an NGO working to provide education to underprivileged kids in India.
Ajai
 was introduced to JWOC by his good friend and mentor Asim Khan. 
Ajai
 looks to leverage his long career in the corporate world to advance JWOC's mission and support Cambodia's next generation of leaders.
Cambodian
Board of Directors
Narla was born in Banteay Mean Chey Province, Cambodia, near the Thailand border. As the first son in a farming family Narla had a lot of responsibility to do his parents proud. In his own words, he was a bad farmer, but great at school and his parents realized that they wanted to support him in this. With amazing bravery his parents borrowed money at 100% interest in order to send him to university in Siem Reap.
Narla chose to study Tourism and Hospitality Management, but after two years his parents were asked to repay the loan and Narla had no money to finish his degree. While working at the tourist police office Narla ran into Brandon Ross and learned of the JWOC scholarship program. He immediately applied and was selected. At the same time Narla applied and was hired at Journeys Within Tour Company where he still works.
Narla was the first JWOC scholarship student to graduate and in 2008 had the opportunity to visit America to receive the Conde Nast World Savers Award on behalf of Journeys Within and JWOC. Narla has and continues to work with all of the JWOC projects during his time with the organization and now serves on the board in an advisory role regarding all of JWOC's projects in Cambodia.
Andrea moved to Cambodia in 2002 and started Journeys Within Tour Company and Boutique Hotel. After seeing the challenges facing Cambodia and the local community she and Brandon founded Journeys Within Our Community. JWOC bridged the gap between guests eager to help and communities needing support. Andrea developed the idea of Active Philanthropy and is the liaison between Journeys Within and JWOC. She lives in Truckee CA with her two kids but is often found exploring South-East Asia.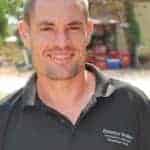 Brandon, working with Andrea to get their B&B and tour company established in Siem Reap, was soon aware of the desperate poverty in some of the communities surrounding them. Getting involved soon after his arrival in Cambodia with those in need and listening to the guests of Journeys Within B&B who wished to help he put the two together and founded Journeys Within Our Community as a California registered not-for-profit.
Since its start Brandon has continued to be very involved and the inspiration for many of the programs that we now have running so successfully. He is always ready to have JWOC step in and help when no-one else is there when needed by the poorest of an already poor country. Learning the language and getting to understand the country and its people so well means that when Brandon goes out into the community to assess a need, he is able to talk and listen to the people and hence to come back with a viable solution that JWOC can implement.
Louisa Gentile Maio
Board Advisor
Luisa moved to Cambodia in 2014 and has served as JWOC Board in-country advisor since then. Born in Italy, Luisa obtained her Degree in Education from Universita' degli Studi, in Rome and earned a Post Grad Certificate in People and Organization Development from the University of Sussex. She comes with a deep background on Corporate Social Responsibility and is passionate about helping leadership, strategic thinking and philanthropic advice to the non-profit sector and social impact space. Prior to JWOC, she has led the CSR Department for the King Abdullah University of Science and Technology in Saudi Arabia and for Vodafone in Qatar, thanks to which she was nominated in the Top 100 Thought Leaders in Trustworthy Business Behavior in Europe and the Middle East. She is also an experienced People and Transformation professional, having supported organizations in the UK, Italy, Egypt and Cambodia through transformational changes by bringing their mission to life in a purposeful and sustainable way. In her spare time, she loves travelling off-the-beaten-tracks with her husband Massimo, swimming and is an avid reader of crime fiction.