Asim was born in Pakistan but moved to the US after high school for education.  In his professional life,  Asim has spent 25 years in the semiconductor & computer industry in various engineering, project and people management roles.  For the last 20 years, he has been with Intel Corporation in Folsom, California. Asim is also an International Coaching Federation (ICF) credentialed coach and a certified trainer for various leadership training classes. Most recently, Asim led a team of Intel engineers to deliver STEM workshops to 120 high school girls in Rwanda, as part of the State Department's Women in Science initiative.  In his personal life, Asim is happily married, a proud father of two teenagers and enjoys coaching his captive audience.
Asim heard about JWOC through his good friend Jane Price and got to experience Siem Reap on a recent tour. He was greatly inspired by the positive energy of the people and environment. Asim is looking forward to making a difference in the life of Cambodian people through his work with JWOC.
Jed is a married father of three who learned about JWOC when he moved his family to Singapore in 2007 for a three year expatriate assignment. Jed has worked in the investment management industry for 25 years and is currently a Managing Director with Wellington Management Company LLP in Boston where he works with institutional investors throughout the United States.
Jed has a passion for education, having been a teacher early in his career.  He is a former elected member of the Newburyport (MA) School Committee and is currently on the Board of Directors for the Newburyport Education Foundation.  Jed and his family miss their time in Southeast Asia and he is thrilled to be able to be involved with JWOC and looks forward to being in the region again sometime soon. Jed lives in Newburyport, Massachusetts with his wife Lauren and is a graduate of Bucknell University and the London School of Economics.
Founder and Officer
Andrea Ross
Andrea moved to Cambodia in 2002 and started Journeys Within Tour Company and Boutique Hotel. After seeing the challenges facing Cambodia and the local community she and Brandon founded Journeys Within Our Community. JWOC bridged the gap between guests eager to help and communities needing support. Andrea developed the idea of Active Philanthropy and is the liaison between Journeys Within and JWOC. She lives in Truckee CA with her two kids but is often found exploring South-East Asia.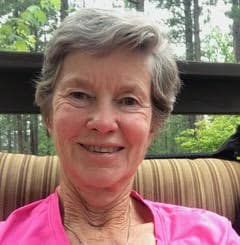 Board Member
Philippa Nigg
Philippa was raised in Southern Africa before moving to England to raise her children. She received her Masters degree in the USA and after working in a variety of careers became a teacher.
She has now retired and has visited over thirty countries in her extensive travels; she loves her visits to Southeast Asia, especially Cambodia. Now calling America home, Philippa brings a wealth of knowledge and experience to JWOC. Since joining the board Philippa has spent countless hours working to get the JWOC word out. A philanthropist through-and-through Philippa has played a huge role in helping JWOC meet its potential.
Dawn has 25 years of nonprofit management and fundraising experience primarily working in social services, disaster relief and health services organizations. For the past 3 years, she has served as the Executive Director for the local chapter of JDRF (Juvenile Diabetes Research Foundation) overseeing fundraising, advocacy and outreach activities throughout northern and central California.
Her passion for helping others was first inspired during her undergraduate studies while backpacking to 15 different countries over a four-month period. Since then, she has been involved as a volunteer helping several NGO's with fundraising, strategic planning and leadership coaching. She was inspired when first learning about JWOC and looks forward to helping the organization as it strives to help more young Cambodians make a difference in their communities.
Board Member
Richard O'Keeffe
Originally from Kilkenny in the southeast of Ireland, Richard started wandering the globe in his early 30s and has lived and worked in the Netherlands, New Jersey, and Singapore. He currently resides in California and works at Amgen Inc headquarters in Thousand Oaks. He has 30 years of leadership experience in the biotechnology industry, particularly in Quality, and has travelled extensively for work and personal endeavors.
Richard has a passion for leadership, coaching, diversity and cultural studies. Richard believes that attitude, adaptability and empathy are key components of character, values and leadership. His 6 years living in Singapore and additional years travelling throughout Asia have had a particularly profound impact. During a visit to Siem Reap in 2016, Richard and his family discovered JWOC and the beauty of Cambodia. He is keen to share his passion for science with the talented teaching staff and students there.
Along with his wife, Frances, they are raising 3 teens / young adults – a work in progress, like the entirety of life. In his spare time, Richard enjoys golf, reading, family and nature.
Board Member
Sarah Johnson
Sarah was adopted from the Republic of South Korea at an early age and grew up in Seattle, Washington with five siblings. After graduating with a BS in Marketing, Sarah began her career in Corporate America. She has had an extensive career in Human Resources, Information Technology and Sales with several global Fortune 100 Companies. Over the last twenty-five years, Sarah has demonstrated competencies in managing complex stakeholder scenarios, systems and business acumen, strategic planning, operational excellence, and discipline. In her personal life, Sarah is happily marries, and a mom to three adult children and two in-laws.
Sarah learned about JWOC through her good friend, Asim Khan. She is passionate about preparing the next generation of leaders by leveraging higher education to propel themselves and their community to a brighter future. Sarah is excited for the opportunity to apply her own education and experiences to further JWOC's vision.
Cambodian Board of Directors
Narla was born in Banteay Mean Chey Province, Cambodia, near the Thailand border. As the first son in a farming family Narla had a lot of responsibility to do his parents proud. In his own words, he was a bad farmer, but great at school and his parents realized that they wanted to support him in this. With amazing bravery his parents borrowed money at 100% interest in order to send him to university in Siem Reap.
Narla chose to study Tourism and Hospitality Management, but after two years his parents were asked to repay the loan and Narla had no money to finish his degree. While working at the tourist police office Narla ran into Brandon Ross and learned of the JWOC scholarship program. He immediately applied and was selected. At the same time Narla applied and was hired at Journeys Within Tour Company where he still works.
Narla was the first JWOC scholarship student to graduate and in 2008 had the opportunity to visit America to receive the Conde Nast World Savers Award on behalf of Journeys Within and JWOC. Narla has and continues to work with all of the JWOC projects during his time with the organization and now serves on the board in an advisory role regarding all of JWOC's projects in Cambodia.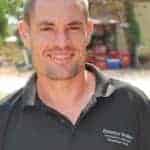 Brandon, working with Andrea to get their B&B and tour company established in Siem Reap, was soon aware of the desperate poverty in some of the communities surrounding them. Getting involved soon after his arrival in Cambodia with those in need and listening to the guests of Journeys Within B&B who wished to help he put the two together and founded Journeys Within Our Community as a California registered not-for-profit.
Since its start Brandon has continued to be very involved and the inspiration for many of the programs that we now have running so successfully. He is always ready to have JWOC step in and help when no-one else is there when needed by the poorest of an already poor country. Learning the language and getting to understand the country and its people so well means that when Brandon goes out into the community to assess a need, he is able to talk and listen to the people and hence to come back with a viable solution that JWOC can implement.
Board Advisor
Louisa Gentile Maio
Luisa moved to Cambodia in 2014 and has served as JWOC Board in-country advisor since then. Born in Italy, Luisa obtained her Degree in Education from Universita' degli Studi, in Rome and earned a Post Grad Certificate in People and Organization Development from the University of Sussex. She comes with a deep background on Corporate Social Responsibility and is passionate about helping leadership, strategic thinking and philanthropic advice to the non-profit sector and social impact space. Prior to JWOC, she has led the CSR Department for the King Abdullah University of Science and Technology in Saudi Arabia and for Vodafone in Qatar, thanks to which she was nominated in the Top 100 Thought Leaders in Trustworthy Business Behavior in Europe and the Middle East. She is also an experienced People and Transformation professional, having supported organizations in the UK, Italy, Egypt and Cambodia through transformational changes by bringing their mission to life in a purposeful and sustainable way. In her spare time, she loves travelling off-the-beaten-tracks with her husband Massimo, swimming and is an avid reader of crime fiction.